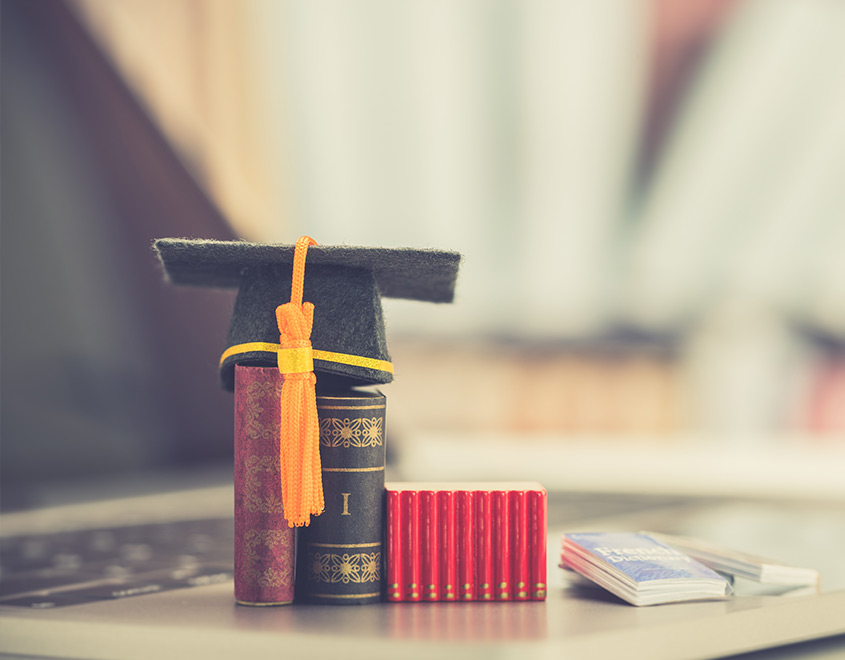 India has a rich history of education, with its system evolving to meet the needs of individuals and society. Recognizing the importance of higher education in producing highly skilled professionals, the government has prioritized its development. Higher education plays a crucial role in fostering knowledge exchange, research, and innovation. To regulate and oversee the higher education system, the government has established top educational bodies. Here is a list of some higher education accreditation bodies in India:
National Assessment and Accreditation Council (NAAC):
Under the National Policy on Education (1986), NAAC was established to ensure and maintain the quality of higher education in India. In 1994, it became an independent body under the UGC. NAAC accredits central, state, and private universities, institutions of national importance, and affiliated and autonomous colleges. NAAC evaluates colleges based on various criteria, including curricular aspects, teaching-learning evaluation, infrastructure, learning resources, student support, and progression.
National Board of Accreditation (NBA):
Established by the AICTE in 1994, NBA evaluates technical programs. Its mission is to ensure relevant and quality education in technical and professional institutes such as engineering, technology, pharmacy, architecture, and hospitality. Institutions seeking accreditation from NBA must undergo self-assessment, and NBA's criteria include program outcomes, program curriculum, vision, mission, and educational objectives.
Read Also: 7 Advantages Of Taking A Loan For Higher Education In 2022
Bar Council of India (BCI):
The Bar Council of India is a statutory body established by parliament under the Advocate Act 1961, functioning under section 4. It regulates and represents the Indian Bar, determining professional conduct and legal education. BCI also grants recognition to universities whose law degrees qualify students to enroll as advocates.
National Council for Teacher Education (NCTE):
Established under the National Council for Teacher Education Act, of 1993, this statutory body promotes the planned and coordinated development of teachers' education and regulates standards and norms within the field. The NCTE covers educational programs that involve research and training. Its functions include coordinating and monitoring teacher education, as well as establishing guidelines and norms. The council grants recognition to institutions providing courses for teacher education and training.
Read Also: Your College Choice: How To See If A College Is Legit
Medical Council of India:
The Medical Council of India sets minimum standards for medical education required to grant recognition to medical institutions in India. This council formulates regulations related to the course and duration of the study, practical training, subjects of examination, proficiency standards, staff qualifications, equipment and facilities, conduct of professional examinations, qualification of examiners, and admission criteria for examinations.
Indian Council of Agricultural Research: 
As an autonomous body, the Indian Council of Agricultural Research (ICAR) is responsible for coordinating agricultural education and research in India. With 101 institutes and 71 agricultural universities under its purview, the ICAR has the largest network of agricultural systems in the world. It regulates research and education in agriculture, agroforestry, animal husbandry, fisheries, home science, and allied sciences. The ICAR promotes education, training, research, and knowledge dissemination in these fields, as well as coordinates the implementation of agricultural research findings.
Read Also: How to get a student instant loan for higher education?
Indian Nursing Council: 
The Indian Nursing Council ensures uniform standards of training for nurses, midwives, auxiliary nurse-midwives, and health visitors. Constituted under the Indian Nursing Council Act 1947, this statutory body's primary function is to maintain uniformity in nursing education. The council has the authority to withdraw recognition if an institution fails to meet its requirements.
Pharmacy Council of India:
Established under Section 3 of the Pharmacy Act, of 1948, the Pharmacy Council of India (PCI), also known as the Central Council, regulates the pharmacy profession and education up to the graduate level. The PCI sets minimum education standards for qualification as a pharmacist, regulates the nature and duration of practical training and the facilities provided to students, and oversees admissions and examination subjects.
Indira Gandhi National Open University:
IGNOU, the largest university in the world with 4.9 million students, was founded to provide distance and open education, offering high-quality educational opportunities to all segments of society. It focuses on coordinating and setting standards for open and distance education in India. The academic activities of IGNOU encompass teaching, research, extension, and training.
Dental Council of India:
Established under The Dentist Act 1948, the Dental Council of India regulates dental education and professionals throughout the country. It receives funds from the Ministry of Health and Family Welfare and local state dental councils. The council's objective is to maintain uniform standards for dental education, curricula for dentists, dental hygienists, and dental mechanics, as well as examination levels and qualifications.
Higher education in India is experiencing significant growth, particularly in terms of institutional capacity. Students should carefully consider their choices and ensure proper recognition of their chosen institute. These higher education accreditation bodies play a crucial role in the nation's growth by ensuring the quality of education. Quality education is instrumental in propelling nations toward becoming global superpowers.